November 1, 2022
/
/
Comments Off

on Teeing off a good life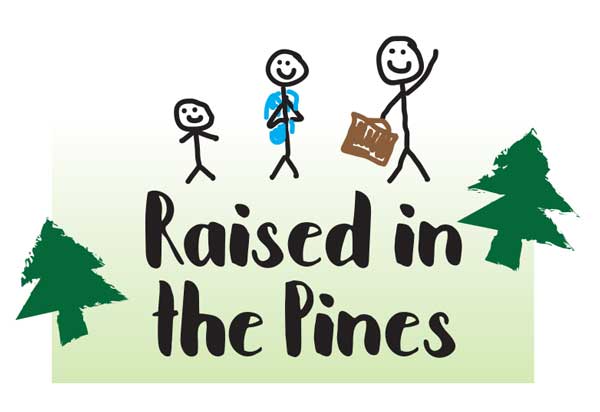 Raised in Castle Pines, Drew Schneider has lived in Kings Crossing, Oak Hills and Forest Park. He attended Buffalo Ridge Elementary School through fifth grade and Timber Trail Elementary School for sixth grade before heading to Rocky Heights Middle School and then Rock Canyon High School, where he graduated in 2010.
Schneider's dad, Keith, has spent 41 years at the esteemed Castle Pines Golf Club, the first half of his career as golf pro and the second half as vice-president and general manager – so Drew was practically raised on the golf course.
Schneider has fond memories of when the Club hosted The International and smiles as he recalls growing up around it, including behind-the-scenes moments such as standing on a chair in the merchandise tents scanning price tags.
Playing on the golf team in both middle and high school afforded Schneider the gifts of forever friendships and a further love of the game that has been instrumental to his life journey. Although his competitive playing days ended after high school, he knew the game would always be by his side.
After graduating high school, Schneider had his sights set to stay in state and attend DU; however, after a visit to Texas Christian University (TCU), he fell in love with the city of Fort Worth and the school. Knowing he would certainly return to Colorado, he decided to attend TCU and experience something different for his college years.
Schneider earned his bachelor of science in communications in 2014. After college, Schneider had incredible opportunities to couple his education with his passion and knowledge of golf. He worked for the BMW Championship golf tournament (when it was played at Cherry Hills Country Club); the Bears Club in Jupiter,Florida; and Muirfield Village Golf Club in Dublin, Ohio.
Schneider had always made his interest known about his dream to return to the Club that was like a second home. "Then, I got the phone call," he said, in the fall of 2017, when he was asked to come back to Colorado to join the Castle Pines Golf Club as the assistant general manager.
It's been Schneider's time to shine as he is now five years into his role at the Club. "I am very lucky," he said. "It's a great place to come to work every day."
During this time, his personal life has been elevated as well, thanks to a local connection. Schneider was introduced to his girlfriend of two-and-a-half years, Bridget Mosher, by her stepdad, Duffy, who he knows from the Club and who lives in The Village with Bridget's mom.
Schneider and Mosher currently live in Denver just west of DU. Mosher's Yorkshire terrier, Jack, is an occasional visitor to the Club on nice early spring mornings when the three walk nine holes.
"We love Colorado so much," shared Schneider. "Her family is here, my family is here and we love the area. And as two career-driven individuals, we both want to stay here and make this our permanent home." Besides golf, Schneider is a big skier, therefore Colorado is the perfect place for him.
Looking ahead, Schneider is hopeful for the possibility to take the reins from his dad when he retires, if the opportunity presents itself. He is proud to be a part of the Club where he says they treat members like family and guests like members and they, in turn, treat the staff like family.
As for now, Schneider is more than excited about the PGA's return to the Club in two years with the 2024 BMW Championship.
Thinking back to his early days in Castle Pines, Schneider reflects on the people. "There are really good people here who care about you and support you through it all. It's about community and connections," he concluded.
By Elean Gersack; photos courtesy of Drew Schneider