DCS Montessori students lend a helping hand
January 1, 2017
/
/
Comments Off

on DCS Montessori students lend a helping hand


By Lynne Marsala Basche; photos courtesy of DCS Montessori
DCS Montessori (DCSM) students were abuzz with the sole purpose of making the holiday season brighter for those less fortunate. The entire school participated in different events and activities designed to spread good cheer.
Denise Glenn's primary class of pre-school and kindergartners collected Scholastic book points and used them for books to donate to Family Star Montessori families in need. This Head Start program is based in Curtis Park in downtown Denver. Students donated 35 new books, which were distributed directly to families in their holiday gift baskets.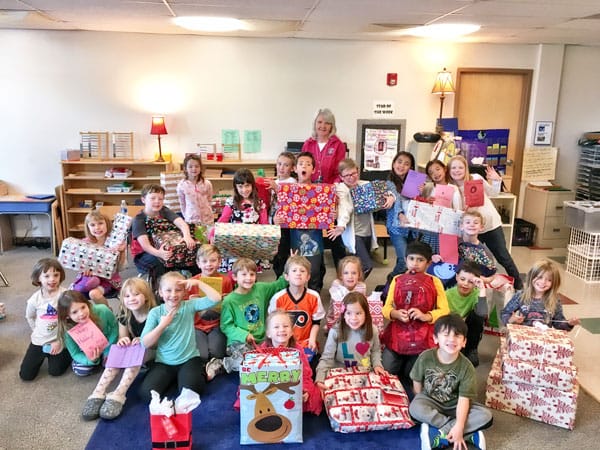 The first through third grade classes with Paul Brannberg collected and donated gifts for four families in the Denver area through Colorado Coalition for the Poor. Students demonstrated how to show generosity for people who are less fortunate than they are through this holiday drive, and pride and excitement surrounded the kids as they selected gifts and wrapped them for the individual children.
Ryoko Futasani's fourth through sixth grade classrooms hosted a Holiday Gift Shop, featuring handmade gifts by the students. Items were available for purchase by other students, DCSM staff and parents. Students raised more than $1,000 and donated all proceeds to Judi's House, which is an organization devoted to supporting grieving children and their families with free services and programs for participants.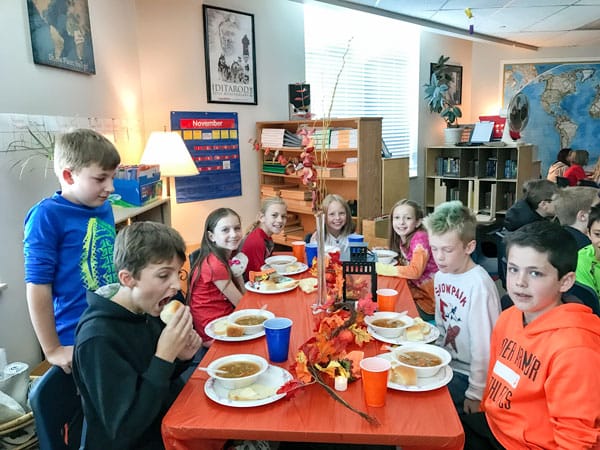 DCSM's fourth through sixth grade upper elementary students donned their aprons and toques to make Women's Bean Project bean soup in the style of the story "Stone Soup," by Marcia Brown. Chefs were eager to learn about and support the Women's Bean Project, which hires women who have been unemployed and teaches them to work, so that they find their purpose and end the cycle of poverty. Students also enjoyed delicious bowls of bean and vegetable soup!
Thanks to DCSM students, others will experience the magic of the holidays, and that warms hearts and gives hope to all.