RHMS sets the stage for the cast and crew of the fall play
January 1, 2017
/
/
Comments Off

on RHMS sets the stage for the cast and crew of the fall play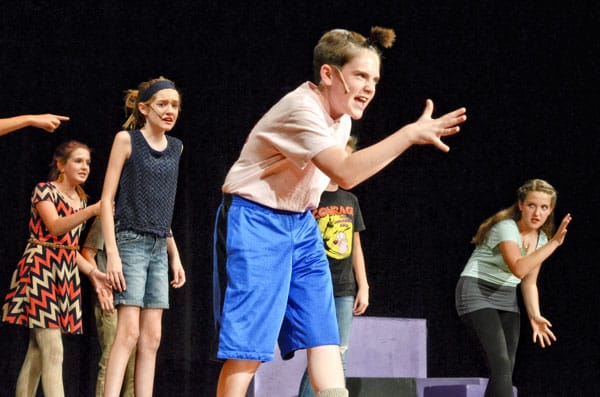 Eighth grade student Gatlin Zbylski was one of the actors in the RHMS fall play, "The Audition." The play depicted the lives of middle school students and teachers.

Submitted by RHMS student Kyla Frazee; photos courtesy of Kylie Devin and Breck Dahlgren
Lights, camera, action! On November 3 and 4, Rocky Heights Middle School (RHMS) turned the spotlight toward the young actors and actresses to produce this year's fall play, "The Audition." The performances were filled with laughing and crying, and, overall, it was an emotional experience for the audience, as well as for the cast and crew. Seventh and eighth grade students filled the roles of average middle school students and teachers but with a kick of personality. Many personalities and stories came to life in this play, including a girl with an amazing voice whose mother has never been there for her and a dancing drama king.
"The Audition" was produced by one of the RHMS drama teachers, Julie Lachance. "It was one of the best directing experiences I have ever had because there was an amazing cast and crew that helped me through the process," said Lachance. "This is my first year at this school, and it one of the best shows I have ever had! We made RHMS history and had the biggest crowd ever. It was an amazing experience."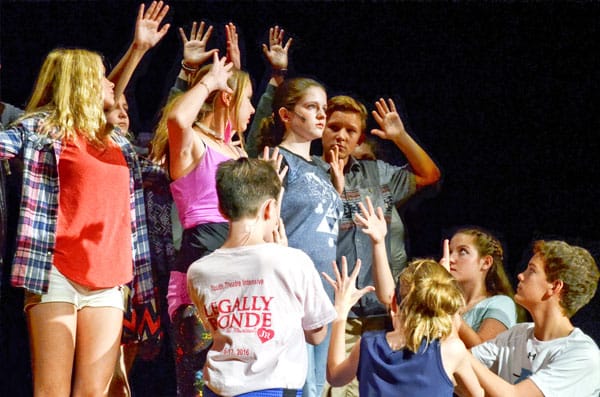 "The Audition" was a rousing success, and cast and crew are already looking forward to the next play.
"I think it was, overall, an awesome and seamless performance filled with great people and fun memories," said performer Garret Smith, who played drama teacher Mr. Torrence. "Just knowing that I was acting with some of my best friends gave me a lot of confidence to be on stage. If I messed up, I knew that no one was going to be there to judge me."
Usually, students do not get the chance to play adults in plays because they do not have the level of maturity to fill the role. However, that was not true with Smith, courtesy of a lot of practice and concentration to get into a serious, mature and emotional state.
"The Audition" was a team effort, and everyone acted beautifully and worked together to produce the play. We hope the actors and actresses that participated in this play continue on with their acting careers and make RHMS proud!