May 1, 2023
/
/
Comments Off

on Thoughtfulness for Mom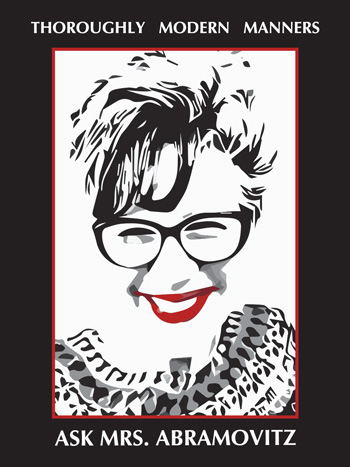 Dear Readers,
Mother's Day is right around the corner, so let's plan. Modern Manners will guide us to be thoughtful of our moms and everyone. Mother's Day can bring up different emotions depending on where we are in our lives, and we want to be sensitive to the stages of others.
If you know this is a hard day for family or friends, call them up and tell them you love them, and you're thinking of them, and then just listen. Be sensitive to the fact that not everyone wants to be or can be a mother.
But let me be clear, you need to call your mom! Don't text or email or use social media as the main way of communicating. Your mom wants to hear from you; she wants to hear your voice. Even if you have to leave a message, it will be in your voice and remembered long after the social media feed scrolls on.
So, let's make those plans. Start with forethought; it's fine to ask what she'd like to do or if there's something she's been wanting to do. This is a great starting place to plan something special. Or tell her you have an idea, and would she like to hear it? Chances are, she's going to love hearing what you came up with, and planning shows her you've been thinking about her.
The gift of quality time is a treasure to all moms – time alone or time together. Ask your mom what she would prefer and then honor her accordingly and exceedingly. It's only one day.
Big Love,
Mrs. Abramovitz