Well on her way; the next chapter for Jessica Reedy
July 1, 2016
/
/
Comments Off

on Well on her way; the next chapter for Jessica Reedy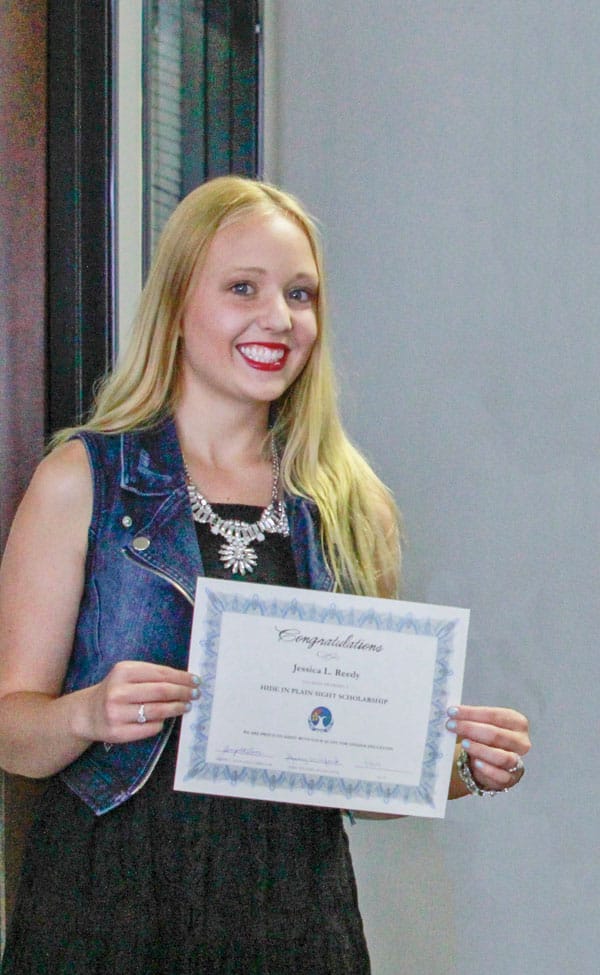 By Lynne Marsala Basche; photos by Terri Wiebold
Jessica Reedy has not experienced carefree teenage years. Struggles and challenges filled Reedy's childhood, but looking ahead Reedy points out that she would not have it any other way. Thanks to the Hide in Plain Sight (HIPS) organization, Reedy received some financial support that will enable her to attend the University of Colorado Colorado Springs (UCCS) this fall.
When Reedy was 12 and her parents divorced, her home life became increasingly unstable. At age 16, Reedy decided she needed to escape the emotional and physical abuse and move in with a friend's family. Despite having a place to live, Reedy had expenses to cover and was working approximately 30 hours a week while attending Douglas County High School.
HIPS works with Douglas County at-risk students and provides scholarships for those who qualify as being homeless under the McKinney-Vento Act, have at least a 3.0-grade point average and who submit a 500-word essay explaining why they should receive the scholarship and what it would mean to them.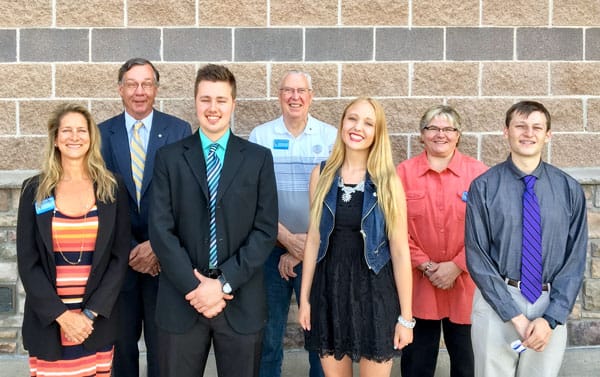 Hide in Plain Sight board members presented $3,000 scholarships to five select Douglas County students last month. Pictured above (left to right): Karen Loucks Rinedollar, Joe Roos, recipient Damian (DJ), Jerry Wilford, Castle Pines recipient Jessica, Dr. Michelle Post and recipient Wyatt. Not pictured: Recipients Kyle and Alokik.

"What struck me about Jessica's essay was that despite taking on adult responsibilities to care for herself, Jessica said she realized how unstoppable she is because of what she experienced," said Joe Roos, HIPS founder/executive director.
Reedy plans to study psychology and forensics at UCCS. "I feel so ahead of various teenagers since I am already on my own," said Reedy. "I realize that the past and choices others have made do not define me or my future. I'm proud of who I am and the path I have chosen for myself."
Reedy's determination and resilient spirit will no doubt ensure a bright future.
Readers can learn more about HIPS in the upcoming August issue of The Connection or by visiting www.hideplainsight.org.