Castle Pines "Puttin' on the Glitz" at RCHS fashion show
April 1, 2014
/
/
Comments Off

on Castle Pines "Puttin' on the Glitz" at RCHS fashion show
By Lisa Nicklanovich; photos courtesy of Mark Wilkins of Castle Pines Images
More than 130 students participated in the "Puttin' on the Glitz" fashion show, a favorite Rock Canyon High School (RCHS) tradition, on February 23 at the DTC Marriott. For the students who modeled, it was a fun opportunity to "rock the runway", earn community service hours, and most importantly, raise funds for their after prom event which will take place April 12-13, providing a safe and memorable event at RCHS after the prom.
According to Michelle Werden, chair of the event, more than 325 people attended the very professional fashion show complete with upbeat music and strobe lights. Many sports and clubs were represented and students used their few moments on the runway to get the crowd going. Models provided lots of outfit ideas for spring, wearing the latest clothes from stores such as Love Culture, Buckle, Athleta, PacSun, Lucky, JCPenney, Toolips, Kohl's, Francesca, Twist Yoga Wear, and Sports Authority.
Andrew Bohren (RCHS senior) of Forest Park said, "My favorite part about doing the fashion show was being able to represent the soccer team and school media, plus sharing a special moment with my mom at the very end during the senior walk. I got to do it all with my best friends and being able to spend that time with them made the whole experience that much better."
The event is also special for the many parents and staff who volunteer their time and talents. Stacia and Mark Wilkins of Forest Park both volunteered; models wore clothes from Stacia's Twist Yoga Wear line and her husband Mark took photographs of every group that walked the runway.
For fathers who walked the runway with their senior daughters and mothers with their senior sons, all dressed up in formal attire, the senior walk was quite emotional and memorable. Brian Reagan of Hidden Point summed up his experience of walking the runway with his youngest child, daughter Bailey, by saying, "The fashion show brought back memories of all the various stages that made her youth so special. I will always remember her beautiful face glowing in her emerald gown, walking towards me to celebrate this rite of passage. Every parent will remember this day as the day their child welcomed the future with enthusiasm."
To support the after prom event by making a donation or volunteering your time, contact Tanya Schutte at dtschutte@comcast.net. For more photos from the fashion show, visit www.castlepinesimages.com.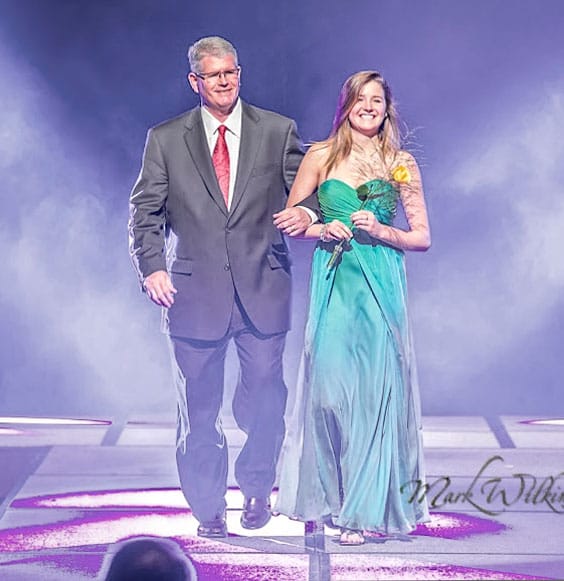 Brian Reagan escorts his daughter Bailey and said, "In the flash of lights and music, I saw my youngest child grow up instantly among her friends, many of whom I've known for 14 years. The show created an excitement around her many accomplishments."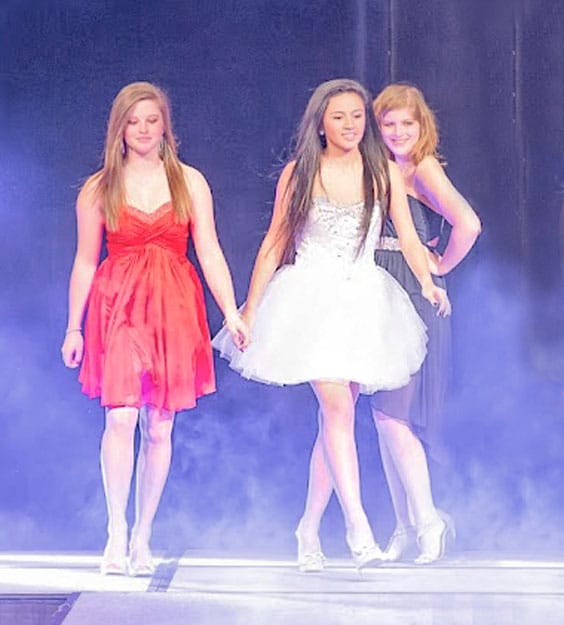 Kayla Wing of North Lynx HOA (left in red dress) and Lauren Castanon of
Forest Park, (in white) model prom fashion wear along with friends.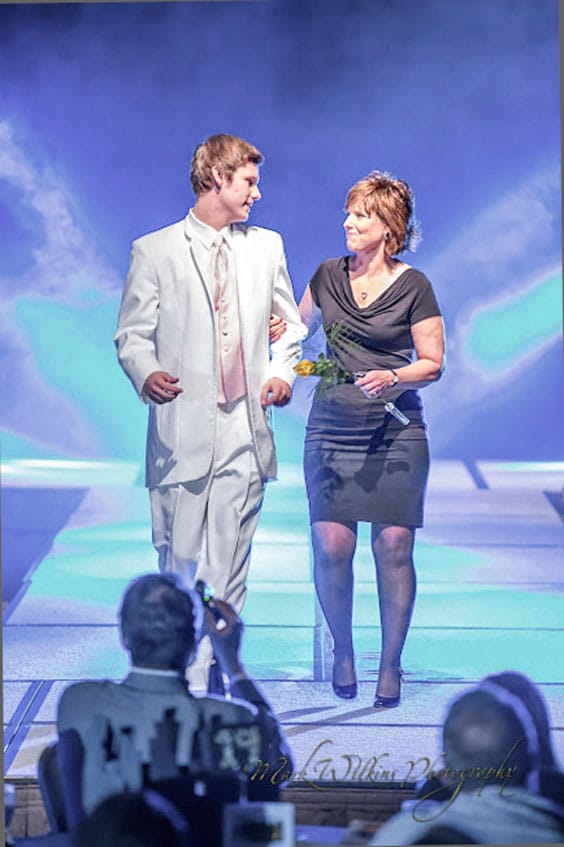 RCHS senior Andrew Bohren with his mom Susan during the senior walk.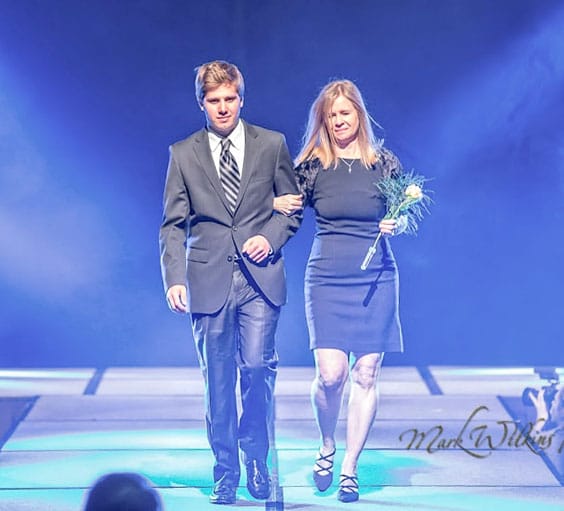 Lisa Pederson of Castle Pines Village was teary-eyed walking with her son Max.
She said, "This is harder than pre-k graduation! They are all grown up."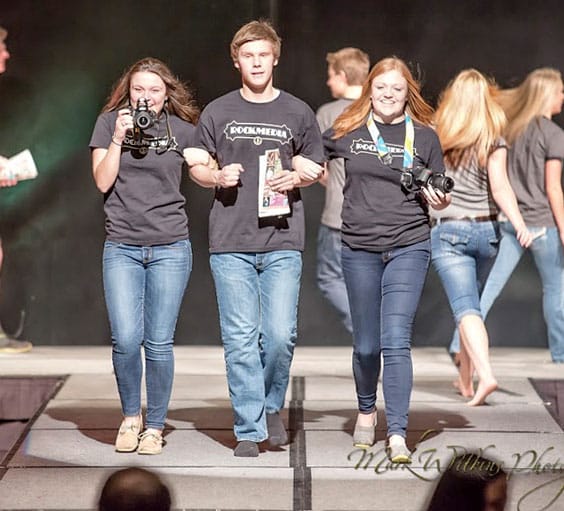 Members of the RCHS Rock media staff walk the runway, one
of the many clubs represented at the fashion show.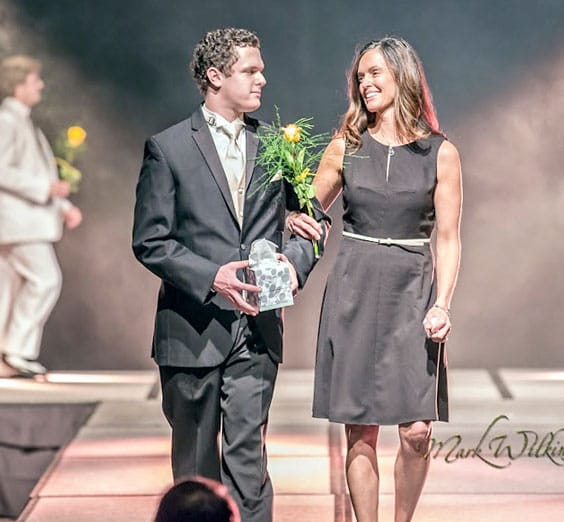 Matt Vernon of Castle Pines Village offers his mom Ada a tissue
as they stroll down the runway.