Sweets for your sweet – sugar cookie perfection
February 1, 2013
/
/
Comments Off

on Sweets for your sweet – sugar cookie perfection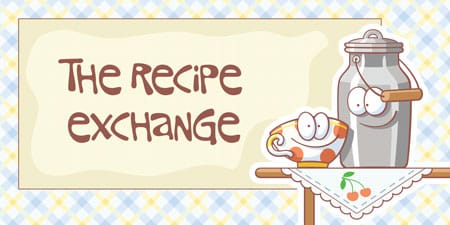 Story and photo by Lisa Crockett
Sugar cookies figure heavily in my memories of childhood special occasions: Jack-o-lanterns with orange frosting for Halloween, Christmas trees and stars, hearts in February. I even remember occasionally decorating a Thanksgiving turkey cookie or an egg-shaped cookie for Easter.
It was natural, then, that when I had children of my own, I would want to replicate the fun and delicious ritual of holiday-themed cookies. And so began a quest for the perfect recipe. The cookies I remembered were sweet and smelled of vanilla, but were also sturdy enough to hold the mounds of frosting, sprinkles and candy I poured over them. I figured that such a simple, ubiquitous treat would have recipes that were easily found in any general interest cookbook.
I could not have been more wrong.
Some recipes tasted good, but baked up delicate as blown glass and broke to bits at even the suggestion they be topped with frosting. Some had the consistency of lead and tasted about the same. Most were difficult to roll out and even if I could successfully transfer my desired shapes to the baking sheet, puffed so much in the oven that my Halloween pumpkins were virtually indistinguishable from my Christmas snowmen.
So for many years I simply skipped the sugar cookies, or made a bar cookie version. But in a fit of nostalgia, I decided to begin searching again. Surely someone had a recipe that would look good and taste even better. I scoured the Internet, but in the end, I discovered it in an excellent cookbook I received as a gift a few years ago. I'm not enough of a food scientist to know exactly what it is about these cookies that makes them so effortless, but I think the sour cream and the cornstarch must have something to do with it. The recipe is easy to mix up and roll out, and bakes up perfect every time. The flavor of the cookie is delicately sweet and lends itself well to frosting or other kinds of decoration, but is pretty tasty without any adornment, too. It is, in my opinion, the Holy Grail of sugar cookie recipes!
This recipe comes from "The Keeping Up Cookbook" – I've only had the book for a few years, but every recipe I've used has been a winner and I turn to it often for inspiration and ideas. Given that during February I think about love, it seems right to share a recipe from a book I love so much.
For more information about "The Keeping Up Cookbook," visit www.keepingupcookbook.com.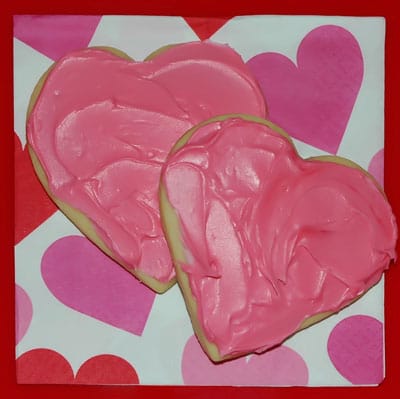 The One True Sugar Cookie from "The Keeping Up Cookbook"
1 cup butter, softened
1 cup sugar
1 egg
2 teaspoons vanilla
½ teaspoon almond extract
¾ teaspoon salt
1 ½ teaspoons baking powder
¼ cup cream, sour cream or buttermilk
3 tablespoons corn starch
3 cups flour (add 2 tablespoons extra flour in humid or rainy weather)
Cream together butter and sugar until light and fluffy. Add egg, vanilla, almond extract, salt and baking powder, mixing well until combined. With mixer on low, add half the cream and then the cornstarch, followed by half the flour. Add remaining cream and flour, mixing until just incorporated. Divide dough into two flattened balls, cover in plastic wrap and refrigerate for at least an hour.
Roll out chilled dough to desired thickness (I usually do about ¼ inch) on a generously floured surface. Cut into desired shapes, dust off excess flour and bake on a greased cookie sheet at 350 degrees for 8 to 10 minutes or until set, but not browned. Cool for five minutes then transfer to a cooling rack. Decorate with your favorite frosting and sprinkles.